EVENTS & BRANDING
SkyView Atlanta is the perfect place to hold your next event. Whether you're having a small party or a big presentation, we have just the special VIP event space for you. We also offer competitive on-site branding opportunities and advertising packages.
Event Packages
Field Trips
Group Tickets
Filming
On-site Branding/Advertising Opportunities
To find out more about any of our options below please email events@skyviewatlanta.com or click the contact button below.
SkyView Atlanta takes Super Bowl LIII to NEW HEIGHTS with NFL partnership!
Over the course of Super Bowl weekend SkyView Atlanta received:
1,000,000,000 + impressions around the world
Riders from all 50 States
Riders from 57 different Countries
Reporters from 23 different Countries
38 live TV broadcasts from our gondolas
4,073 riders on Saturday, February 2
55,484 complete rotations by our guests
Photos courtesy of @chPhotoVideo
Interested in branding SkyView Atlanta for your next big event?
E-mail events@skyviewatlanta.com for more information.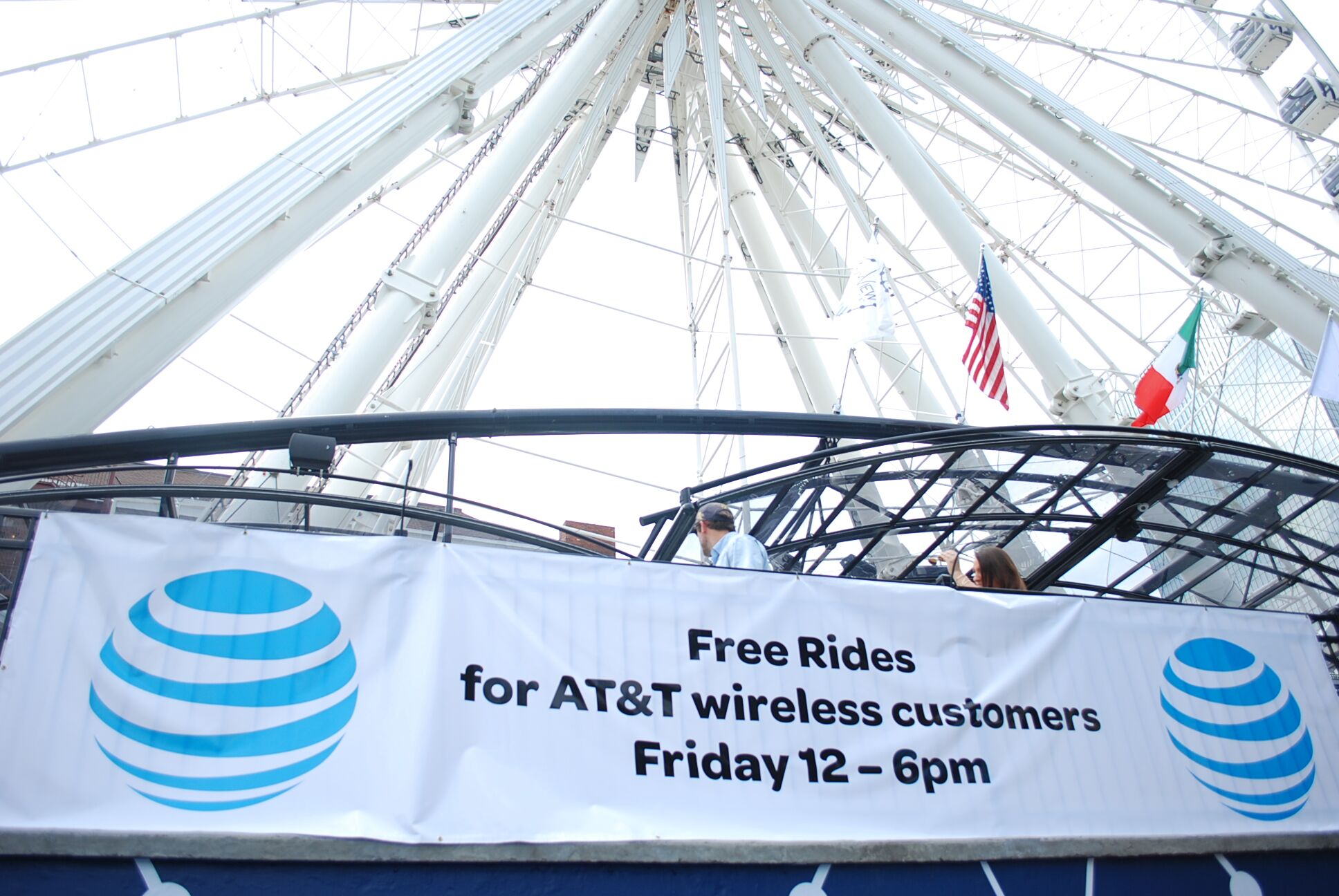 AT&T x Selección Nacional de México
Branding Activation + Ticketing/Event Buy Out